Report on Speciality Lecture and Hands-on Session
| | |
| --- | --- |
| Date | 02-04-2011 |
| Place | Bharati Vidyapeeth (Deemed to be University), Medical College, School of Optometry, Pune. |
| Guest Faculty | Mr. Prasad Sawant, M.Optom. (Bharati Vidyapeeth (Deemed to be University) Medical College, Pune), F.OPTOM. (L.V.Prasad Eye Institute, Hyderabad), F.BFS. (Clinical Associate, Boston Foundation for Sight,USA) |
Topics
Lecture on Scleral Contact lens and Its Past reasons for unsuccessful practice of Scleral contact lens.
The main concern of the session was to talk more about Prosthetic Replacement of Ocular Surface Ecosystem (PROSE), and its management on Ocular surface Disorders.
Hands-on session comprised of fitting of Scleral Contact lenses, Pre and Post Fitting Evaluation of scleral contact lens under slit lamp.
Computerised Techniques of Designing the scleral contact lens (Four Quadrant).
He also Presented a case, Which was followed with Doubt clearing session.
Audience:
M.Optom students of Bharati Vidyapeeth (Deemed to be University), Medical College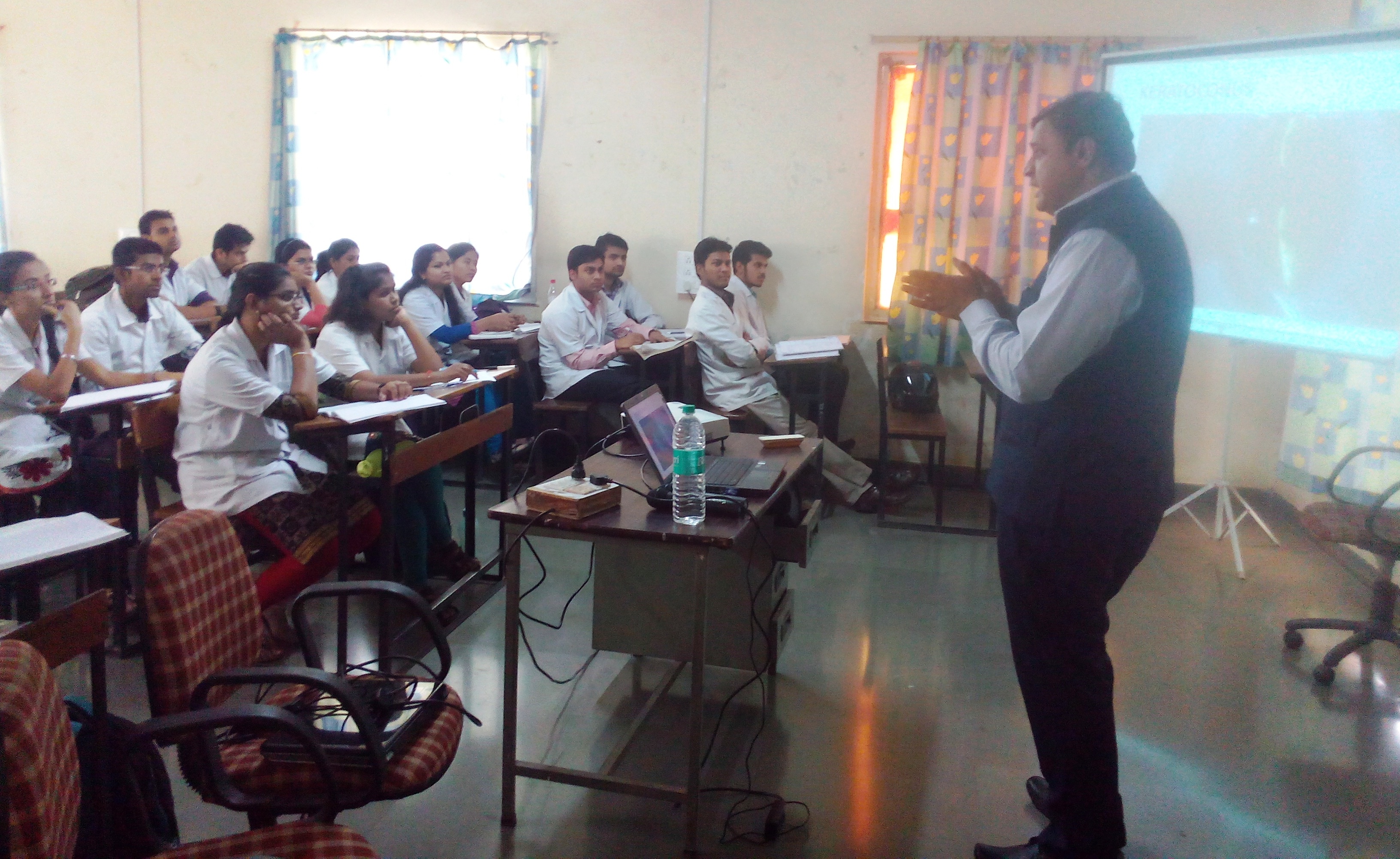 The practical session was of one and half hour, we were associated with two volunteers in the Clinic for the practical hands on session, Where we were divided into two groups with one volunteer each, one group was given a Scleral contact lens, other group was given with a mini Scleral contact lens. We had the opportunity to visualize the post fit of the lens in both the volunteers under slit lamp in the clinic.
And the Day ended with Doubt clearing session at 05.30 p.m.