Facilities
Computer facilities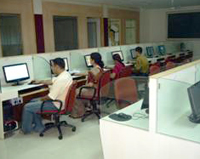 College is equipped with the computers. Students can use these computers to prepare the presentations on different topics. Refer to the presentation which is already done. Students are provided with the free internet facilities in the college.
In house Longer Library hours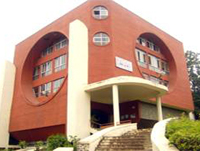 College is facilitating their students with a large number of text books available in its own library which can be issued to the students on the loan basis. There are also many reference books available in the library. The library is open for the whole day during the college timing for all the students.
Digital Library:
College has state of art digital library in the university campus for the students which is open throughout the day for the students. It also has free internet facility. Students are encouraged to read new articles and research topics in Optometry.
Centralized Round the clock Reading library
College has got an excellent centralized reading library which is open for twenty four hour throughout the year in the university campus. It consists of large number of books, reading hall, articles for all medical faculties.

College has the digital library at the university campus which is open for all the students for the whole day.
Providing sport equipment for free
Students are encouraged to do the extracurricular activities. Every year college celebrates a sports day. College provides sport equipments such as cricket, badminton, table tennis. It has got the ground inside the university campus measuring. Students can access these facilities for free .

Hostel
College provides hostel facilities for girls as well as boys.